Weekly Prices
If you are planning your vacation, remember that La Casona de Castilnovo has very attractive weekly prices, with 2 free nights.
Room Price per week
* Room 1: €500
* Room 2 and 3: €550
* Rooms 4 and 5: €625
Includes: VAT, breakfast and snack for two people. We say snack because in the hotel there is always available, at any time of the day, fruit, coffee or infusions, cake or cookies.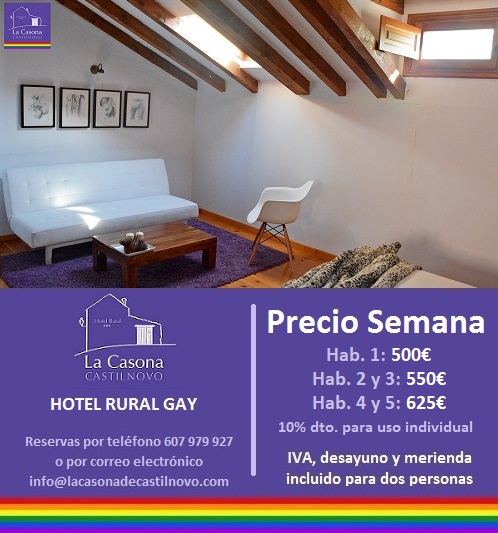 If you wish, every night you can have dinner at the hotel together with the rest of the clients. We will wait for you. 💜 💜 💜 💜
Bookings:
607 979 927
info@lacasonadecastilnovo.com
Messages on any social network