Welcome to
La Casona de Castilnovo,
Gay Rural Hotel
La Casona de Castilnovo is a small rural hotel with five double rooms with ensuit bathroom, caters to gay men in Valdesaz, a village in Segovia, 117 km from Madrid (Highway A1)
The B&B provides free wifi and has two buildings, one with the bedrooms and the cellar, and another building with the reception, the dining room and the living room. Our aim is to create a cozy and homey place, where you can enjoy the different corners. In addition, to make you feel at home, your dog will be welcome.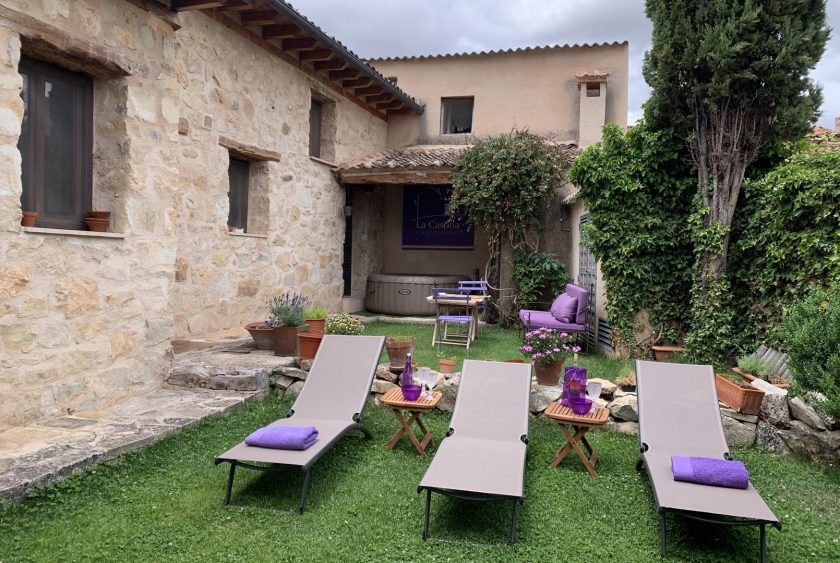 Your Garden
Great enjoyable during the summer, where nudism is permited.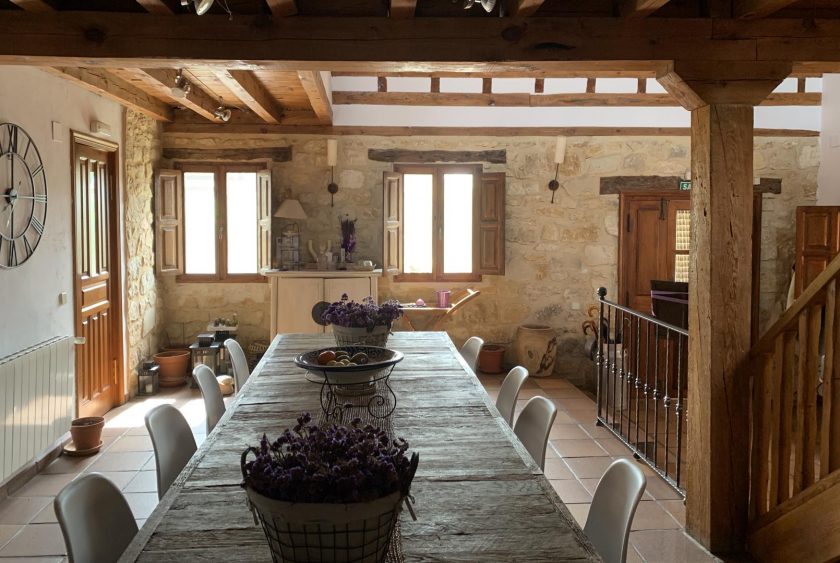 Your Dining Room
With a large table where you can enjoy breakfast and shared evenings.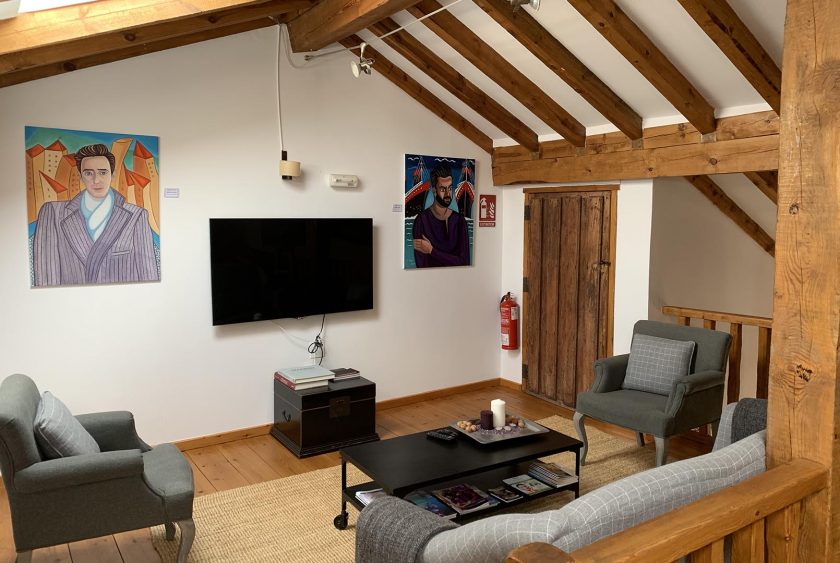 Your Living Room
With the only Smart TV of the B&B and a gay thematic library.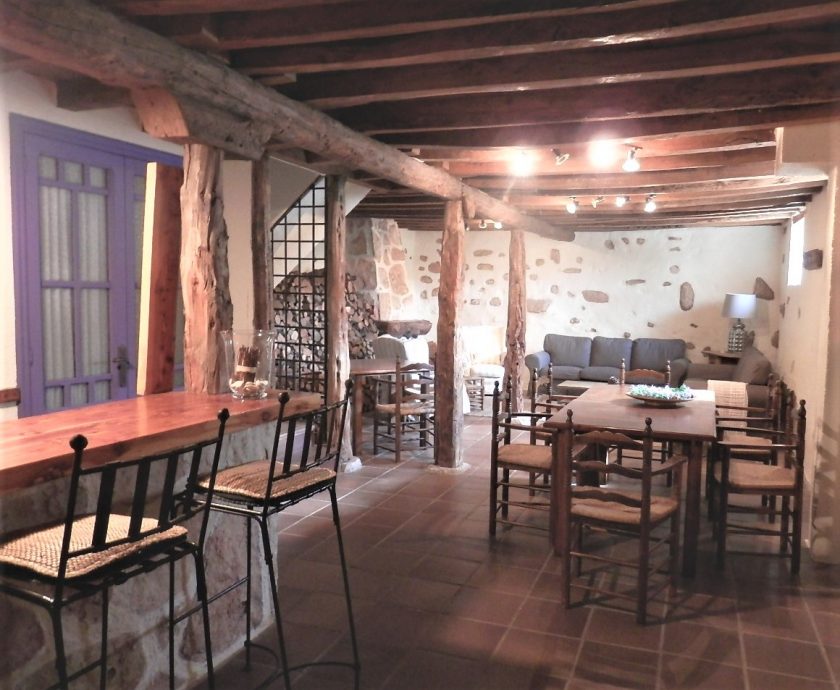 Your Cellar
Where you can relax en enjoy the fireplace.
Sights and nearby activities
01.
La Casona de Castilnovo is situated in Valdesaz (Segovia), a small village between Pedraza and Sepúlveda, 14 km far from each one. Valdesaz is part of the Castilnovo County with other 3 small villages. Its origin is due to the Castilnovo Castle, which is 1 km far from the village and was built between the XII and XV centuries, in mudejar style.
More Information
02.
The essential excursions for a weekend are: Pedraza, a charming medieval town and castle. Sepúlveda, the most beautiful medieval town with the oldest Romanesque church in Segovia. Las Hoces del Duratón, a deep canyon produced by the erosion of the Duratón river that, in some places, reaches more than 100 meters of altitude, where griffon vultures, Egyptian vultures, golden eagles and peregrine falcons live.
More Information
03.
In this area, and depending on the time of year, you can practice various types of sports, such as canoeing in Las Hoces del Duratón, skiing in La Pinilla, ballooning in Segovia, cross-country skiing or snowshoeing in Navafría or horse riding in Grajera. In addition, you can also practice cycling or hiking on the multiple roads that leave our town, without having to hit the road.
More Information